EDIUS does not start
EDIUS Elite 7
EDIUS Pro 7
EDIUS Pro 8
EDIUS Workgroup 8
Environment Settings
Starting-up
User Settings
EDIUS does not start
FAQ ID:KB00600001 | Date:2013/07/04
EDIUS does not start.
Try the following to fix this:
Anti-virus Configuration
1.Disable real-time scanning  
2.Register below folder due to EDIUS version as Exclusion.
        EDIUS 8: C:Program FilesGrass ValleyEDIUS 8
        EDIUS 7: C:Program FilesGrass ValleyEDIUS 7
*Please refer to the anti-virus instruction manual or contact anti-virus support regarding details for configuration.
Configuring Environment variables
1.Open Windows Control Panel and double-click the 'System' icon.
2. System properties will appear. Choose [Advanced] tab and then click [Environment Variables] button.
3. Click [New] button in User variables.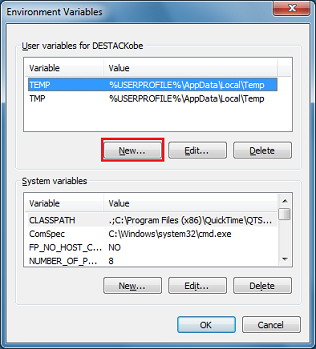 4. Enter below parameters and then click [OK]
       – Variable name: KMP_DUPLICATE_LIB_OK
       – Variable value: TRUE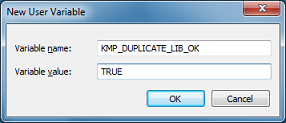 5. Click [New] button in User variables.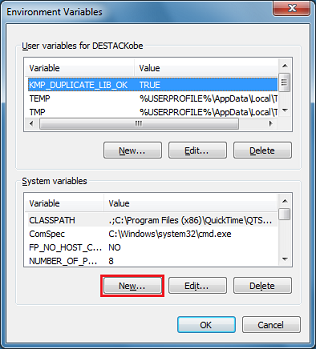 6. Add variable name and value, same as step 4.
7. Confirm that the environment variable added as below. After confirmation, click [OK] button.
8. Close the System properties and then restart Windows.
NOTE
When reporting issues to technical support, please make a note of information below. This information can help when troubleshooting a solution.
1. Does "Starting…" splash appears or not?
2. Does the splash screen below appear when starting EDIUS?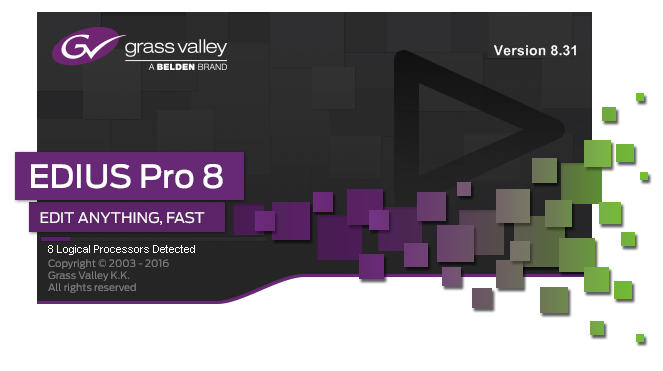 3. By how much is the progress bar at the bottom of the splash screen increased (e.g. 30%, 50% etc.).

---