Design change: Exporter user preset file
Design change: Exporter user preset file
FAQ ID:000025482 | Date:2023/02/28
This knowledge base explains design change of exporter user preset 
EDIUS allows to develop special exporter preset (SDK required). From EDIUS 10.34.10198, for more better flexibility to SDK users, export preset file format is now changed from XML (.tpd) to JSON (.expd).
Due to the design change, exporter preset file will be created in JSON (.expd) when exporting a user preset by EDIUS UI operation (below picture)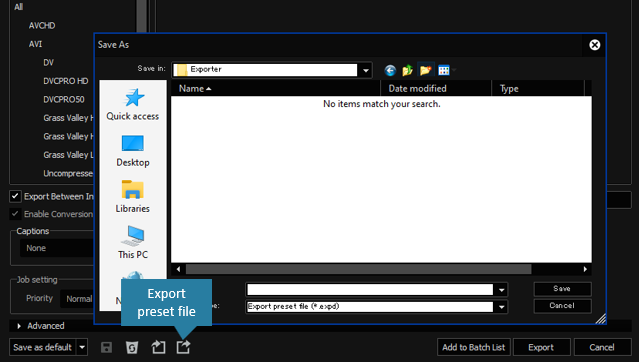 Notes on upgrading EDIUS build
1. 10.34.10198 or later also supports loading existing .tpd file
2. 10.34.10112 or earlier build doesn't support loading .expd file. In below situation (either or both) Create .tpd file before upgrading to 10.34.10198 or later
– Both 10.34.10198 and earlier builds work in your system
– You may need to downgrade to earliear build
3. If you have .expd preset that is created in 10.34.10198 or 10.34.10656, it should be recreated.
Preset Compatibility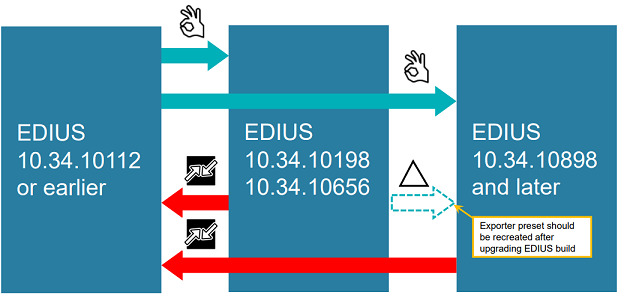 ---